This post brought to you by Fresh for Florida Kids. The content and opinions expressed below are that of 2Boys+1Girl=OneCrazyMom.
My kids love to cook and come up with recipe ideas. I'm sure you have seen their Spaghetti in a Bowl a while back and they are at it again. This time my Teen begged to make dinner for us. He is big into working out and eating healthy, the big challenge he has he is very limited to what he can eat due to allergies. No chicken, no pork, no turkey and many other things are off his list.
His passion is being healthy and he hates junk food especially if he doesn't cook it himself. So I mentioned to him that there is a fun contest Publix Apron Cooking School is currently running #FLKidCookOff and he thought it would be a great idea for him and all of my readers to enter. It's such a cool contest and perfect for your kids. The guidelines are simple, check them out below.
Create an original snack recipe. Only original recipes will be accepted. Do not use brand names of ingredients. Recipes must meet the following criteria:
Contains at least one fresh fruit or fresh vegetable
Has clear directions and makes 4 snack servings
Can be prepared in 45 minutes or less
Is creative and original in nature
Has readily-available ingredients (those that can be purchased at a typical supermarket)
Is an original snack recipe that promotes good nutrition/health
Entries must be submitted with a photo of a completed serving
Limit one entry per region per person
The recipe entry must be created solely by a child in 4th–12th grade living in the state of Florida during the 2014–2015 school year
I told you entering the #FLKidCookOff is simple and I'm sure you have a very creative child that would love to be part of this, there are cool prizes that can be won like:
Three FIRST PLACE winners (one from each grade category) at each Cook-Off will win a certificate for a Publix Aprons Cooking School class and a $100 gift card to Sports Authority!

Three SECOND PLACE winners (one from each grade category) at each Cook-Off will win a certificate for a Publix Aprons Cooking School class and a $75 gift card to Sports Authority!

Three THIRD PLACE winners (one from each grade category) at each Cook-Off will win a certificate for a Publix Aprons Cooking School class and a $50 gift card to Sports Authority!

All regional cook-off contestants will receive a $50 gift card to help cover their food and transportation costs.
Locations/Dates:
Tampa: Central/West – September 27, 2014

Tallahassee: Northwest – October 11, 2014

Jacksonville: Northeast – October 25, 2014

Miami: South – November 1, 2014

Orlando: Central – November 15, 2014
Each student selected to participate in the cook-off wins a prize! All cook-off contestants will win a free Publix Aprons Cooking School class and a Sports Authority gift card for $50, $75 or first place $100! Not only will winners receive great prizes, they'll also get the title of their region's "Student Chef Ambassador" for the school year! Check out Student Chef Cook-Off for more information.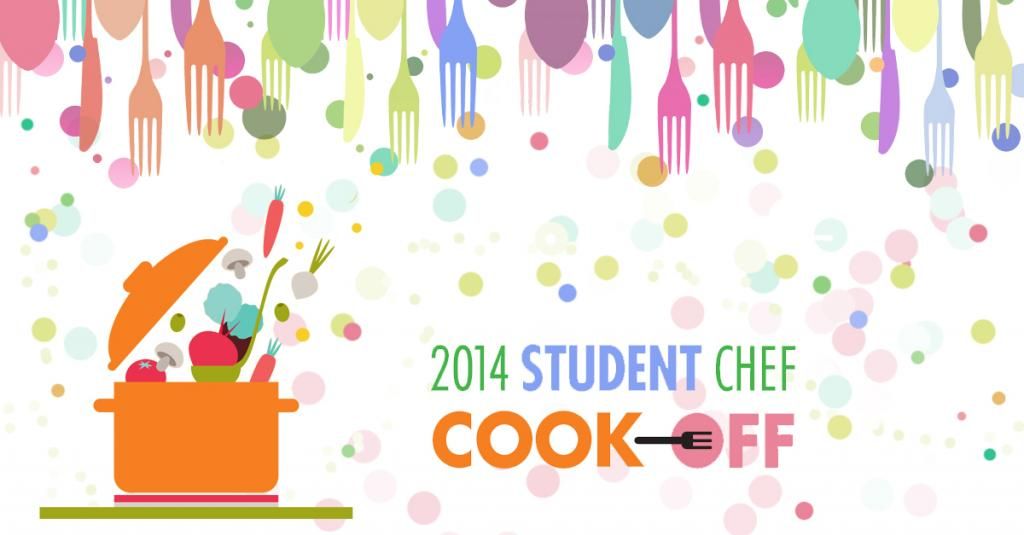 How super fun is this contest? I know my Teen spent a few days thinking about his recipe and he decided to make Hamburger Sliders with Home Fries. He made the entire meal by himself and it was super easy. He loved to cook for us and takes pride in his creations. Ever since he was little, his siblings as well, they wanted to help out in the kitchen and we are now at a point where they have at least once if not twice a month where the kids cook for us and I let them have full creation freedom. They come up with the dinner idea and hand me a list of products that they need and I'm out of the kitchen and the kids love it. Have you let your kids create meals in your kitchen yet?
I've told you this was super easy, I bet your Family would enjoy this as much as we did and best part that made it even tastier, my Teen did it all on his own. It was delicious! Be sure to talk to your kids and Enter your snack recipe. I'm bet they will have a blast. If you guys win, be sure to let me know so I can check it out.

What would your kid be cooking for your next dinner?
Took me only a few minutes to add my Teen to the entry form and be sure that Mom & Dad help with filling it out; no picture of persons to be included in the upload, so be sure to take your very best shot of your final dinner or snack creation.